First, back in August, a poster named DataLaughing shared a 'spoiler' bookplate sketch -- the request had been for Zeetha's father, the great warrior Chump. As DataLaughing says, 'Look familiar?'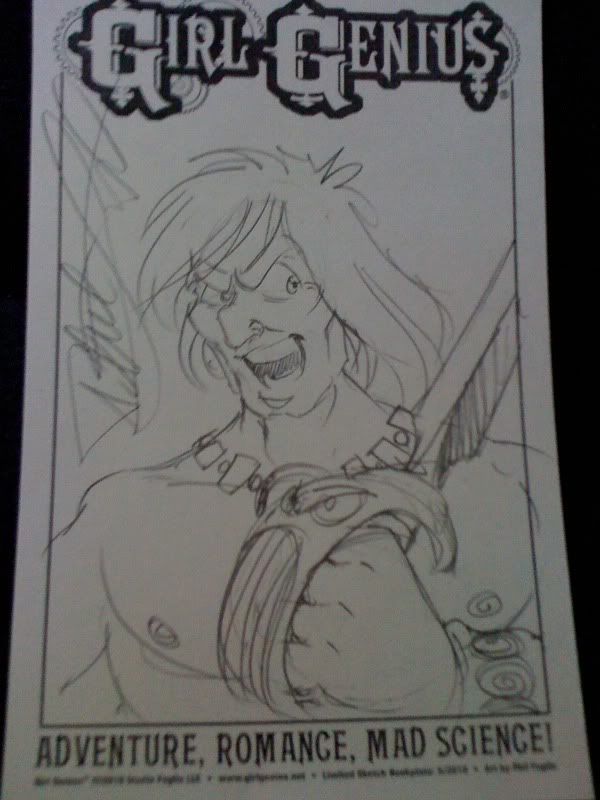 Meanwhile, with a large antipodean continent sort of getting in my way, I had requested a sketch of the Baron in his most intriguing Skifandran clothing. That, in fact, came yesterday:



(Click for full size)

And just because I like sharing, here's a sketch of the late Baronin Wulfenbach, to which everybody so far has said, 'So Klaus got his nose from his father....':



(Click for full size)

...and there we have a large section of puzzle drop into place. The eventual journey to Skifander will be all that more intriguing, now that we have a little more to anticipate.